Help Fund: Cafeteria and Kitchen Facility
NEW CAFETERIA CONSTRUCTION at
"JUAN BAUTISTA LOPEZ CHIMBO"
Recipient Country: Ecuador
Province: Napo
City: Tena
Town: Puni – Bocana
Village: Puerto Misahualli
DESCRIPTION OF THE PROJECT
The purpose of this project is to build a  cafeteria for the school "Juan Bautista Lopez Chimbo," which was established on October 20, 1976.  Currently there are more than 120 students enrolled, between the ages of 3-15 years old.
At present food is prepared outdoors, where the kitchen staff cannot ensure minimum hygiene standards are met.
The school aims to improve the conditions of which the students are subjected to and who are forced to eat outside of the classroom regardless of the weather conditions.  These conditions attract an accumulation of food debris and dirt that considerably worsens the minimum hygiene conditions, consequently affecting the academic performance of students.
The cafeteria will be built in front of the school as it has its own grounds.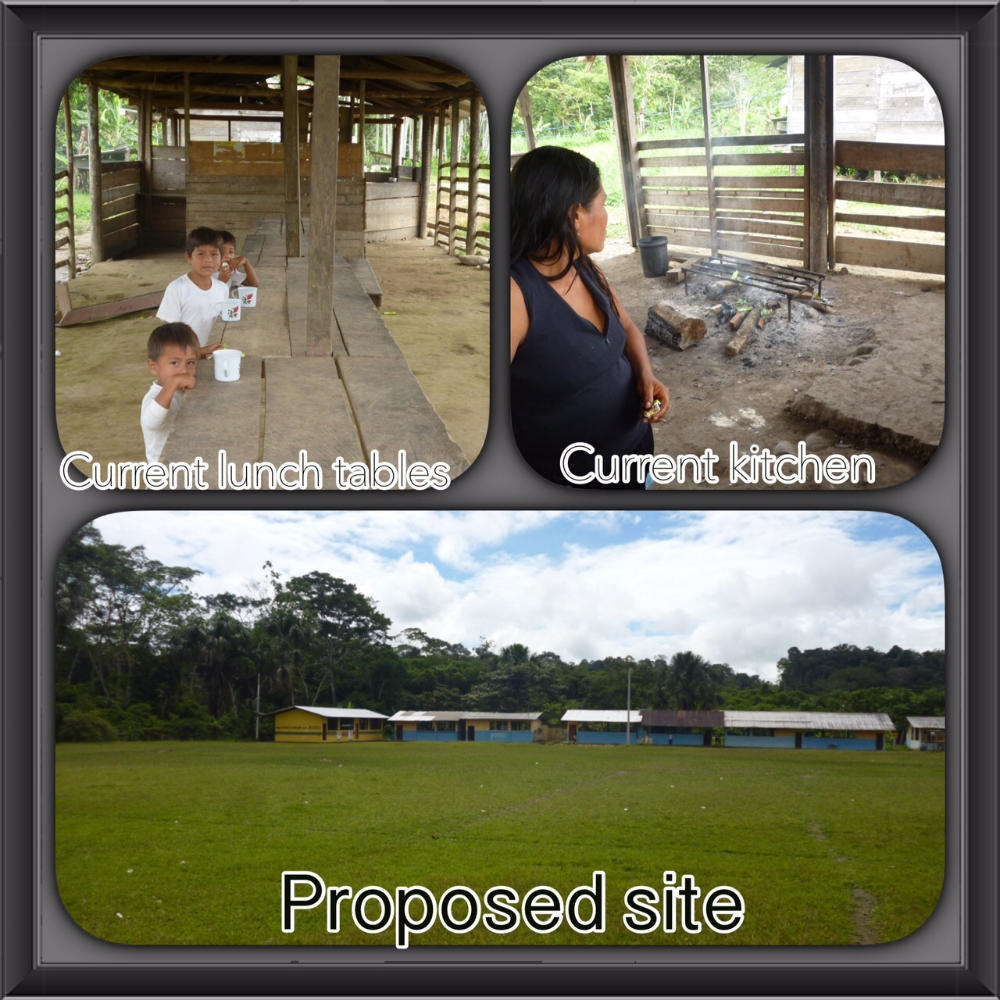 CONTEXT OF SCHOOL AND COMMUNITY
The execution of this project will help not only the children who attend this campus an take pride in their school but to the surrounding communities of Puni-Bocana, will also benefit from this project.
MISSION CAFETRIA
Creating a cafeteria that is an appealing place for students to enjoy lunch as well as one in which they would respect and take pride in. Promote and implement projects and activities that contribute to food safety, hygiene and consumption to adequate recreation areas for the children of Juan Bautista Lopez Chimbo, parents, families and the surrounding communities.
SPECIFIC OBJECTIVES
A. Provide an interior environment that is visually     comfortable and stimulating by integrating natural and artificial light
B. Avoid direct sunlight and uncontrollable weather patterns of the Amazon
C. Empower the community by involving them in the planning and building process
D. Establish the necessary functional and organizational basic physical conditions of the cafeteria which will also double as a muiltipurpose room.
To date local businesses and non-profits have donated to this cause and the building process has started. But to continue with construction and complete this project we need PUBLIC DONATIONS.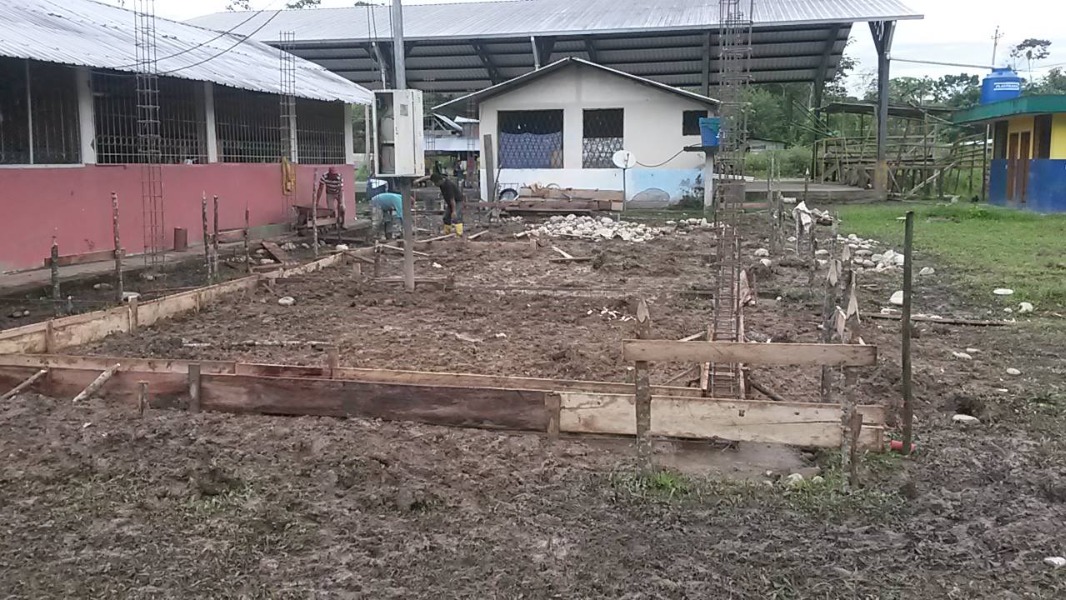 The goal is to raise $10,000.00 to complete this project
This will cover:
Construction material
Labor (local residents donate time, helps lower cost)
Utensils items
Tables for the cafeteria
Chairs for the cafeteria
Basic supplies
Every little bit donated is one step closer to completing the Cafeteria.
---